"The leitmotiv of the brand, the pure essence of freedom,
is expresses through the total immersion in nature, in this magical and enchanted landscape..and is a "never ending" journey.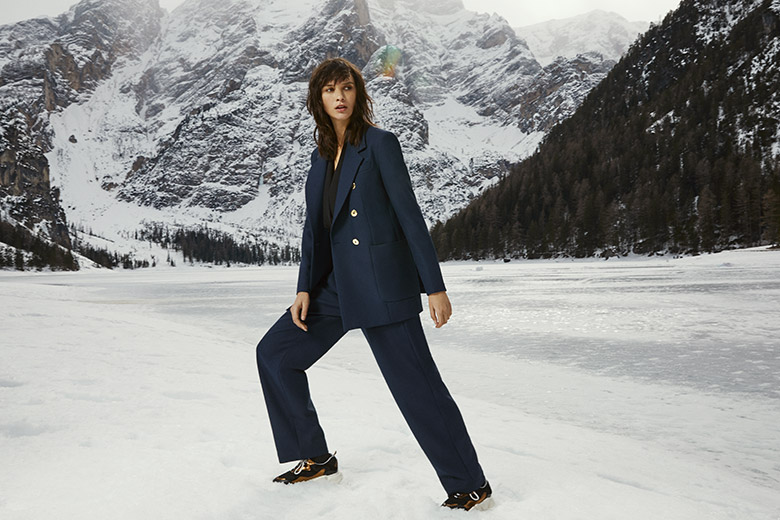 Firs, white expanses and a suggestive and magical location, is part of the world that rappresent the man and the woman Manuel Ritz  FW 2019-20, a season where is all about unusual mixtures between place and collection, classic and contemporary, immutable and dynamic , textures and materials.
Souls and stories that meet up to be part of the Manuel Ritz clan. The coordinates written on the asterisk, symbol of the brand, become the comet of the journey that will lead two men and a woman to Lake of Braies. In the snow you can see an asterisk with new coordinates that open the door to the next journey."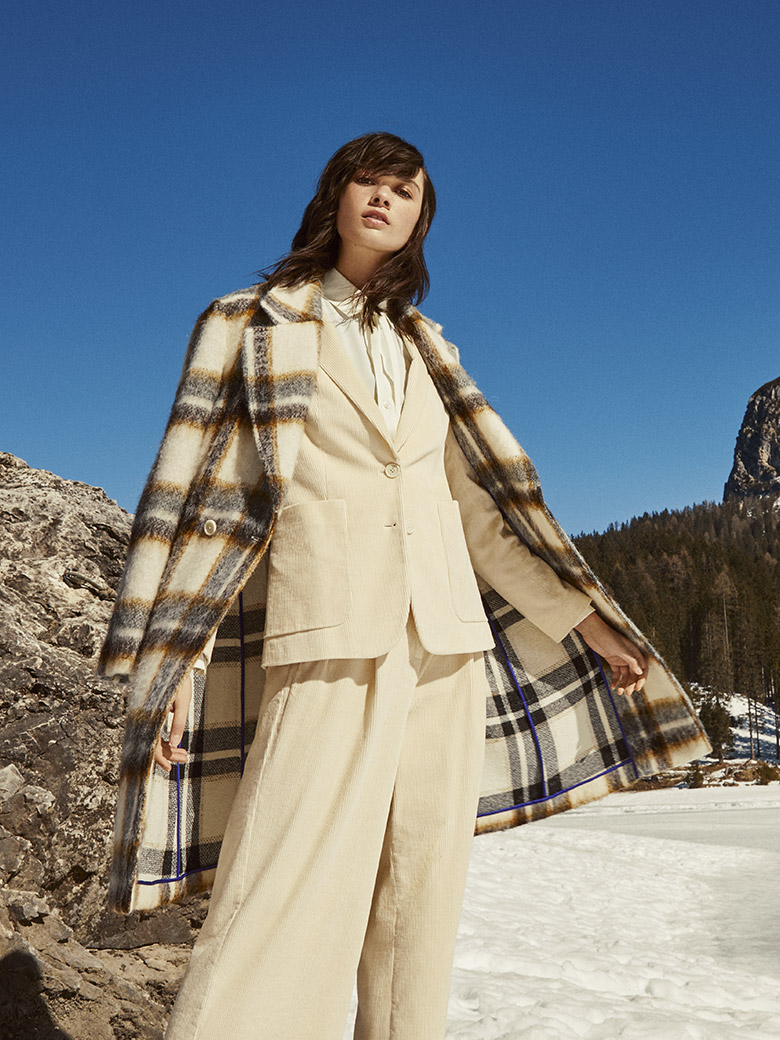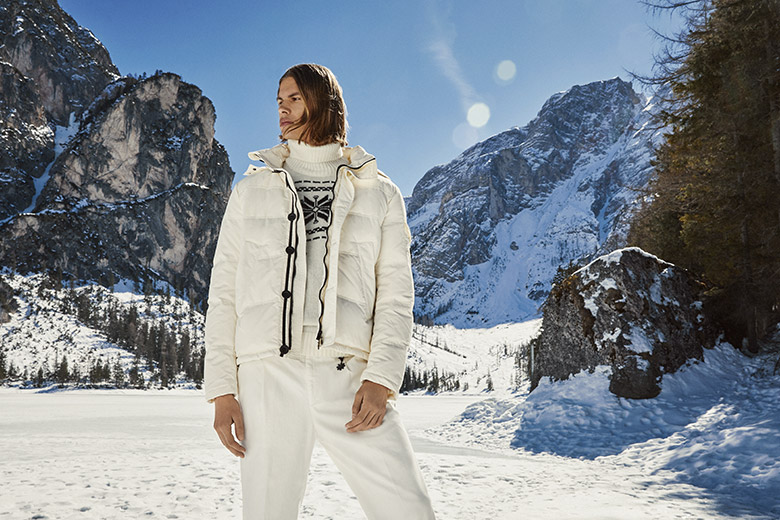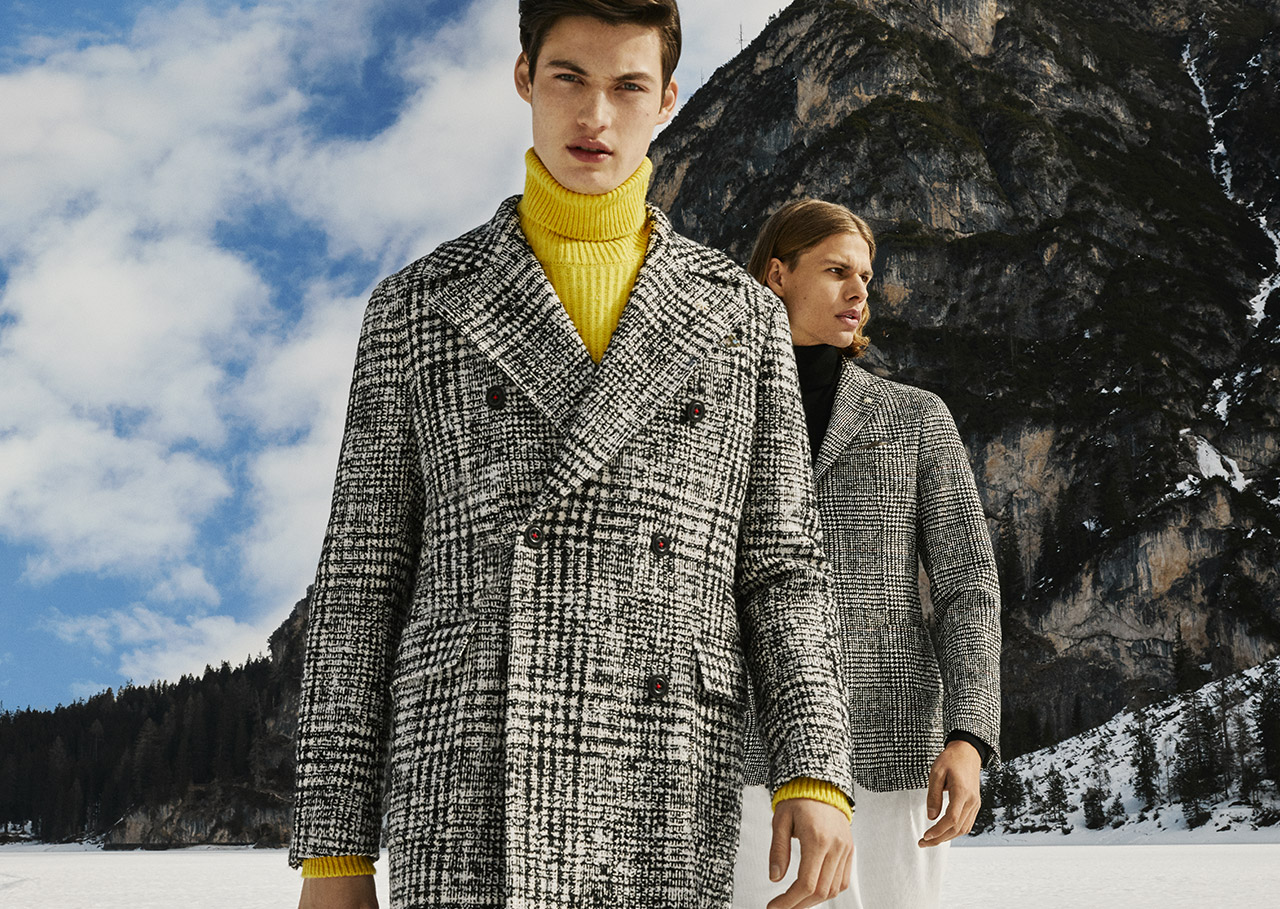 Freedom is the keyword by Manuel Ritz that in this season plays on the reinterpretations of the classics its way: contemporaneity, liveliness, dynamism. Manuel Ritz's DNA becomes this way first fashion and then an item, proposing for the Fall/Winter 2019-20 two worlds of reference: Mountain andRoyal Funk, which dialogue between them creating unusual mixes played on the trajectory matter-texture.
The woman line lives in full harmony with the stylistic DNA of the male line and the outwear becomes inevitably the strong point of the collection, conveyed through an irreverent sketch and flawless fits. Manuel Ritz is synonym of a clothing dimension looking at the future with a contemporary "simplicity". It theorizes the "New Classic" style made of original fabrics and colours, refined details, tailor-fit, comfortable items and cocoon. The combination of materials and nuances recall the use of irony and amusement, always linking to sobriety and personality, to become the daily language of women that tell themselves through a coherence that is always light.